Contact
Pegler Communications has the support of an experienced team of freelance photographers and creative communications specialists and guarantees you quality creative communications at a competitive price.
---
Managing Director
Lynn Pegler

DL, MA, Dip CIPR, MCIPR, BSc (Hons), ALAM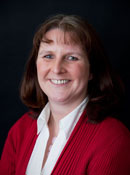 Lynn Pegler is a member of the Chartered Institute of Public Relations and has more than 20 years' experience in communications, marketing and journalism.
She has held senior managerial positions within British Waterways, the Central Office of Information and the Ministry of Defence and over the years has provided communications expertise to an extensive range of both private and public-sector clients.
A former newspaper journalist, she is highly experienced in media relations and has gained international, national and regional coverage for numerous promotional launches, events and campaigns.
She also has considerable expertise in crisis management and public affairs and has made numerous appearances as a company spokesperson on national and regional TV and radio.
Lynn is an innovative event organiser, with an extensive portfolio under her belt, ranging from public celebrations and Royal and Ministerial visits to festivals, press conferences, exhibitions and photo shoots. She is festival manager of the Weaver Words Literature Festival in Cheshire.
She has also written and directed promotional films and plays, written speeches for company chairmen, CEOs and government ministers, as well as being a specialist in creative copywriting for brochures, newsletters, websites, exhibitions and display panels.
Lynn is a Deputy Lieutenant of Cheshire, Vice Chair of Halton Chamber of Commerce & Enterprise and a governor of Riverside College, Widnes.
She holds an MA in creative writing, a post graduate diploma in public relations, an NCTJ proficiency certificate in journalism, a BSc (Hons) degree in geography and a teaching diploma in speech and drama from the London Academy of Music and Dramatic Art ( LAMDA)
Winner of the Rosamond Prize (2012) for poetry and music.
Manchester Metropolitan University/ Royal Northern College of Music.
Winner of the James Tait Award for Best Musical (2016 and 2017).
Cheshire Theatre Guild. Director of 'Oliver' and 'A Mouse's Tale' for Kingsley Players.
Associate Director
Clive Naish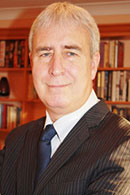 Until recently he was Regional Director for COI News and PR – the government's regional press and publicity organisation. His creative ideas have led to successful campaigns for the Health & Safety Executive, Highways Agency, Department for Transport and Department for Health and he is considered as a trusted advisor by clients.
Clive has excellent media contacts and has been responsible for the press arrangements of numerous Ministerial and Royal visits. Professional secondments have seen him working in the press offices at No 10 Downing St, Serious Organised Crime Agency and the Queen's Jubilee press office.
---
Associate Filmmaker
North Star Digital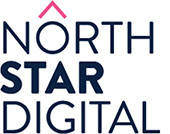 Award-winning filmmaker Jonathan Kay leads a professional team of video specialists, based at Mediacity in Manchester.
Video is one of the simplest and most effective ways to engage customers. Tell the story of your business, advertise and demonstrate products/services, show client testimonials and even introduce your team.
Video is rapidly overtaking print as the most popular form of marketing. It can easily be shared via social media channels (YouTube, Facebook, Twitter etc.) or incorporated into e-marketing material, allowing organisations to reach out to a much wider audience.
Associate Photographer
Mike Poloway
Mike is a highly experienced and innovative photographer. He is a regular contributor to national publications such as The Independent, The Guardian and The Geographical Magazine.
He also specialises in incisive, creative PR photography, documentary photo journalism and corporate photo essays. He has lectured on photographic techniques at the University of Bolton, Sheffield Hallam and Stockport College.
Black & white photos from Mike Poloway.
---