Press Releases – 2012
Please find below press releases on behalf of my clients. They are in PDF format and can be opened and printed as needed:
12 December: Cheshire solicitor elected to serve North West on national STEP council
26 November: DNA released to establish dead soldier's paternity
20 November: Double celebration for solicitor – brains and beauty!
12 November: Printel sponsors new look Widnes Vikings FC
30 October: Human rights victory to help parents unjustly jailed by CSA
30 October: Kingsley Players step back in time to a Victorian Christmas.
19 October: QualitySolicitors Forshaws Davies Ridgway sponsors Warrington Town FC
12 September: Forshaws Davies Ridgway joins legal super brand, QualitySolicitors
10 September: Weaver Words Hailed a Success.
1 August: Dare devil legal eagles' charity sky dive.
17 July: Tuning up for Weaver Words, Frodsham's First Literature Festival
22 June: Forshaws Davies Ridgway joins legal super brand, QualitySolicitors.
20 June: Warrington's absent parents to be given new rights over their children
18 June: Great Weaver Words Story Prize Launched
10 June: Weaver Words, New Frodsham Literature Festival Glittering Line-up
7 June: Widnes Design Firm Celebrates 21st Birthday
9 May: Rosamond Prize Winners
8 May: Cheshire Medical Herbalist consultant on new Readers Digest health book
26 April: Warrington's new will disputes champion
25 April: Human rights battle to help parents unjustly jailed by CSA
18 April: Kingsley Players add a touch of Arsenic
3 April: Frodsham solicitor appointed to protect children
2 April: 2012 Halton's Business and Tourism Award Winners
22 February: Shortlist announced for Halton's Business and Tourism Awards
25 January: Kingsley Players are Off to See the Wizard
20 January: New Literature Festival launched in Frodsham
16 January: Going for Gold at Halton's Business and Tourism Awards
Weaver Words 2012.
View more pictures from the Festival.
Deborah Coppack and Martina Hughes parachuted out of an aircraft in a tandem jump over Tilstock Airfield, near Whitchurch.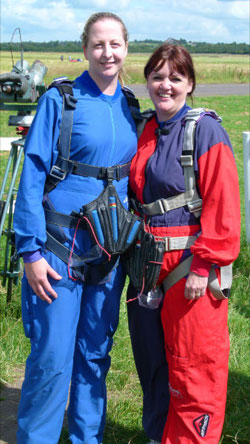 Launching the new Weaver Words Literature Festival brochure are festival volunteers from Helsby High School, sixth form students, (left to right) Hannah Bergstrand, George Crawford Hunt and Laura Pegler.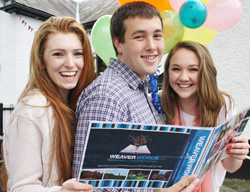 Kingsley Players – Dispensing arsenic are four members of the cast: (left to right) seated – Sue Blanchard and Tanya Leyshon, standing – Colin Smith and James Partington.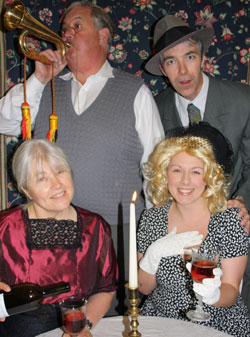 Kara Lane from Forshaw Davies Ridgway who has just been appointed to the Law Society Children's Panel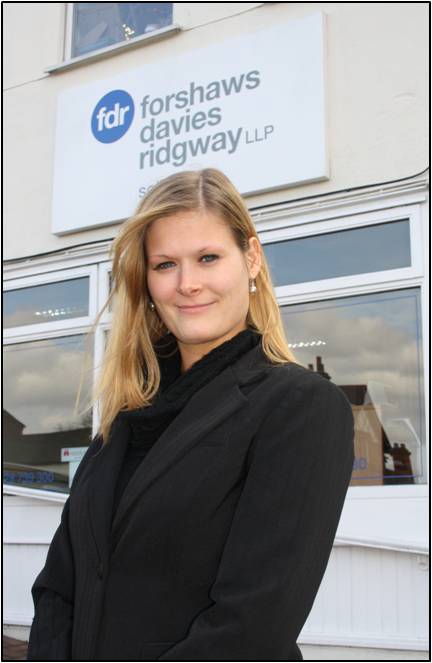 Weaver Words is launched at Frodsham's Old Hall Hotel, one of the literature festival venues.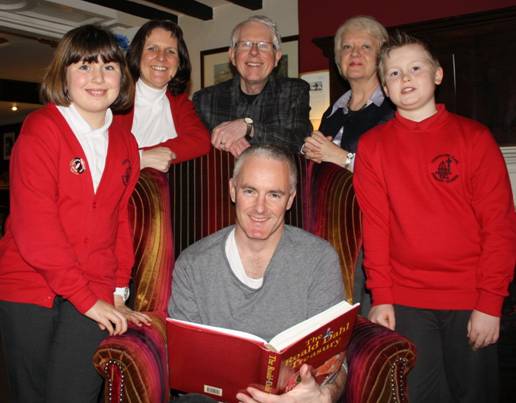 Off to the see the Wizard