Press Releases – 2010
Please find below press releases on behalf of my clients. They are in PDF format and can be opened and printed as needed:
17 December: Mind how you go – Christmas warning from Warrington solicitors
6 December: Lottery wrangles prompt divorce warning for Warrington couples
26 November: New STEP Cheshire chapter launch
25 October: Halton couples can wed with more confidence
18 October: Launch of new WW1 novel at Chester Festival
7 October: Kingsley Players Go to War
7 October: Ed Miliband explodes the myth of 'common law' rights
6 October: Speeding up Compensation Claims
29 September: Warrington Legal Eagle Flying High
16 September: Warrington law firm helps families in crisis
9 September: Warrington law firm announces sponsorship deal for Lymm Rugby Club
8 September: New STEP Cheshire chapter launch
13 August: New legal service for start-up businesses
9 August: Warrington Solicitor Promoted to Partner
July: Book Launch – Can't draw? Don't bet on it. "Drawing Cartoons" by Colin Shelbourn
15 July: Launch of Halton's search for business and tourism stars
June 17: New Manager for Halton Chamber
May 28: Chris Bonington Inspires New Leadership Course
May 7: Kingsley Players present "Communicating Doors"
May 4: Parliamentary candidates quizzed by Halton Chamber
April 21: Halton Chamber 1st Tuesday Election Special
April 13: New members Monday
April 1: Halton Chamber offers double networking opportunities in April
March 25: North West England links up via NEW website
March 4, 2010: Halton Chamber to launch BizHalton – a FREE business website
March 1, 2010: Halton celebrates Business and Tourism stars
February 10, 2010: Procurement top tips for Halton businesses
January 21, 2010: Vote NOW for Halton's Top Businesses
January 13, 2010: New panto premiered by Kingsley Players
January 13, 2010:Chamber's property business barometer rising
January 13, 2010: Invitation to Free Business Buddy Event
Launch of Regionplus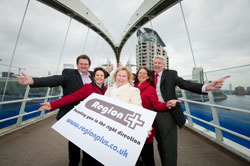 Photo: Mike Poloway
Photos from the launch of Halton Chamber Women in Business network.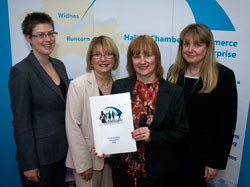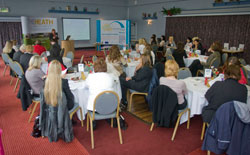 Photos: Paul Kyte