Creative services
Creative writing and performance techniques from an award-winning writer and director can help you and your organisation take centre stage.
• Presentation and performance skills
Training, tips and techniques to turn your into a confident performer
• Film scripts and voice-overs
Giving your promotional film a professional edge
• Poetry
Clever words to bring a fresh view of the world
• Plays and stage productions
A dramatic way to present topics in a new way
• Book editing
Helping to hone your language
• Photography and films
Stunning visuals to tell your story
Volunteer recruitment film for the Canal & River Trust
Volunteer recruitment film for the Canal & River Trust charity, celebrating the quirky fact that Dave is the most popular name among Trust volunteers.
"Join the Daves"
Film by North Star Digital.
Written and directed by Lynn Pegler.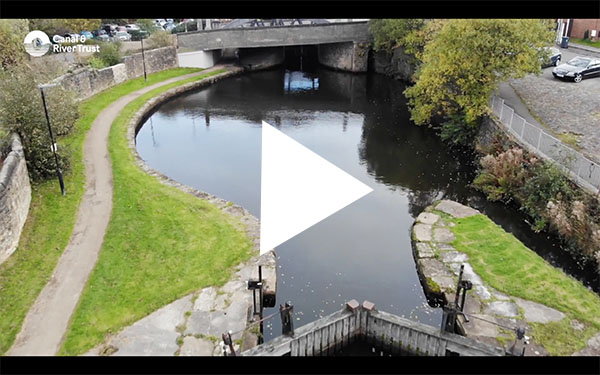 Testimonial
"After only a couple of sessions with Lynn Pegler, my presentation skills improved so much that I got the position I wanted.  My nerves had always been a problem, but Lynn coached me through my problems, putting me at ease and gave me the confidence I needed.  I have since recommended her to colleagues who are just as pleased as me with the results."
Val Allen, MBE, JP, DL.
Deputy Lieutenant of Cheshire. Chair of Halton Chamber of Commerce
Commercial Director, General Welding Supplies (NW) Ltd.

Canal & River Trust – Love the Rochdale Canal
Poem by Lynn Pegler. Film by North Star Digital.
Film scripts, Directing and Voice-overs
Escape to the Waterways. A film created for the Canal & River Trust to celebrate emerging from coronavirus lockdown.
Writer and director: Lynn Pegler
Film: North Star Digital
Presenters: Rhys Roberts, Lynn Pegler, Helen Hall and children Harrison (12) and Isabella (5).

Celebrating 200 years of the Leeds & Liverpool Canal (1816-2016)
Bicentenary film (for the Canal & River Trust)
Film: North Star Digital.
Script and voice-over: Lynn Pegler.

.